Boys 5 a-side soccer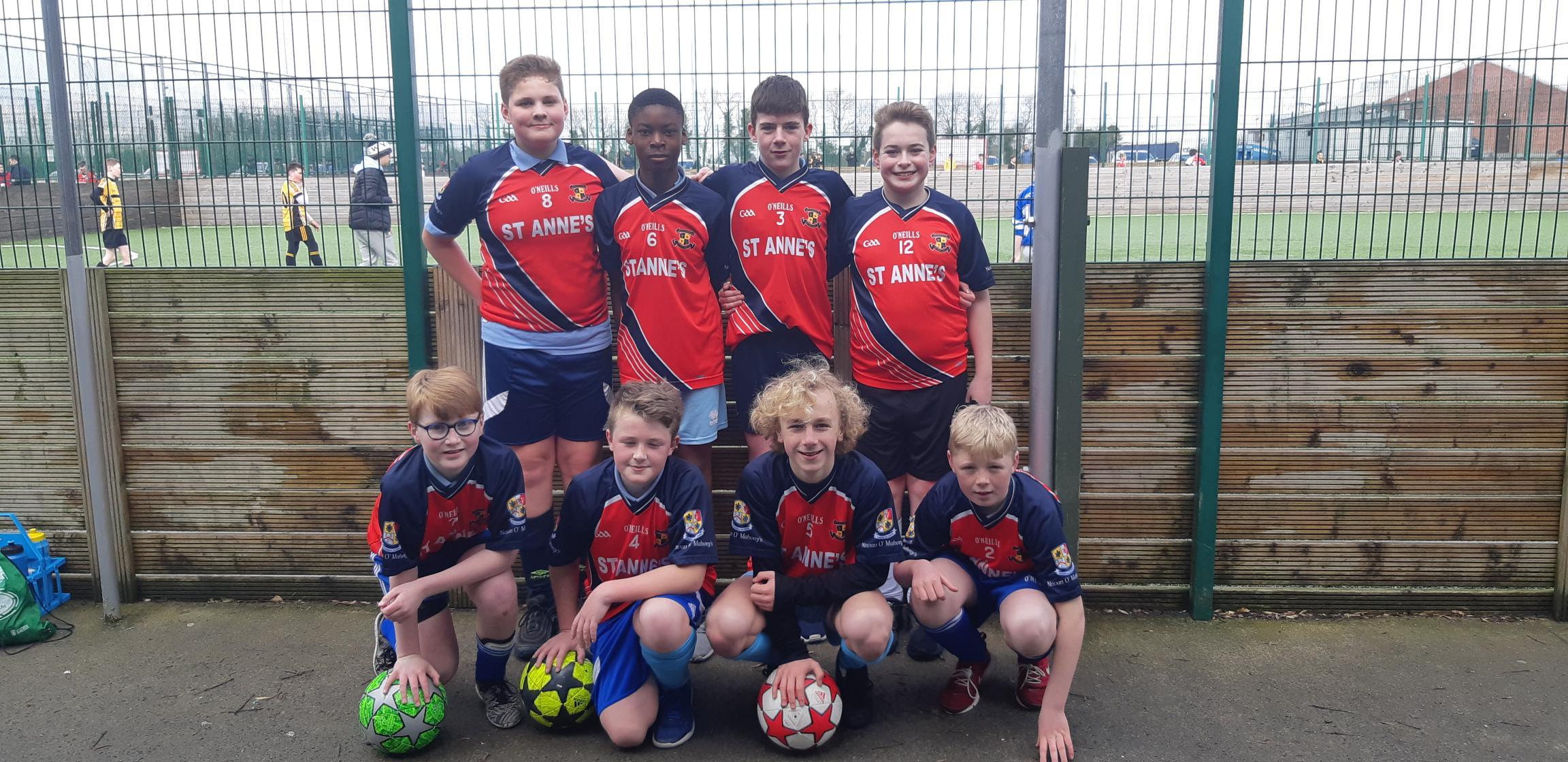 The St Anne's boys' soccer team produced a great performance in the MDL on Thursday 4th of April, representing the school extremely well in the 5 a-side competition. The boys topped their group with comprehensive wins over Ard Rí, Rathbeggan B and Skryne, as well as a hard fought 2-1 win against Yellow Furze.
The team comprised of CJ Cashin, Christopher Stapleton, Sean Keogh, Nathan Baran, Seán Betson, Maxwell Olufisoye, Kajus Costello-Kaslauskas and Hugh Clarke Carolan.
The team were unlucky to be defeated in the semi- final by Rathbeggan A. Every player battled hard until the end but it was not be, however the boys can hold their heads high having acquitted themselves brilliantly at every moment on and off the field.