Our Day at the FAI AGM – by Bobby Gaffney 4th class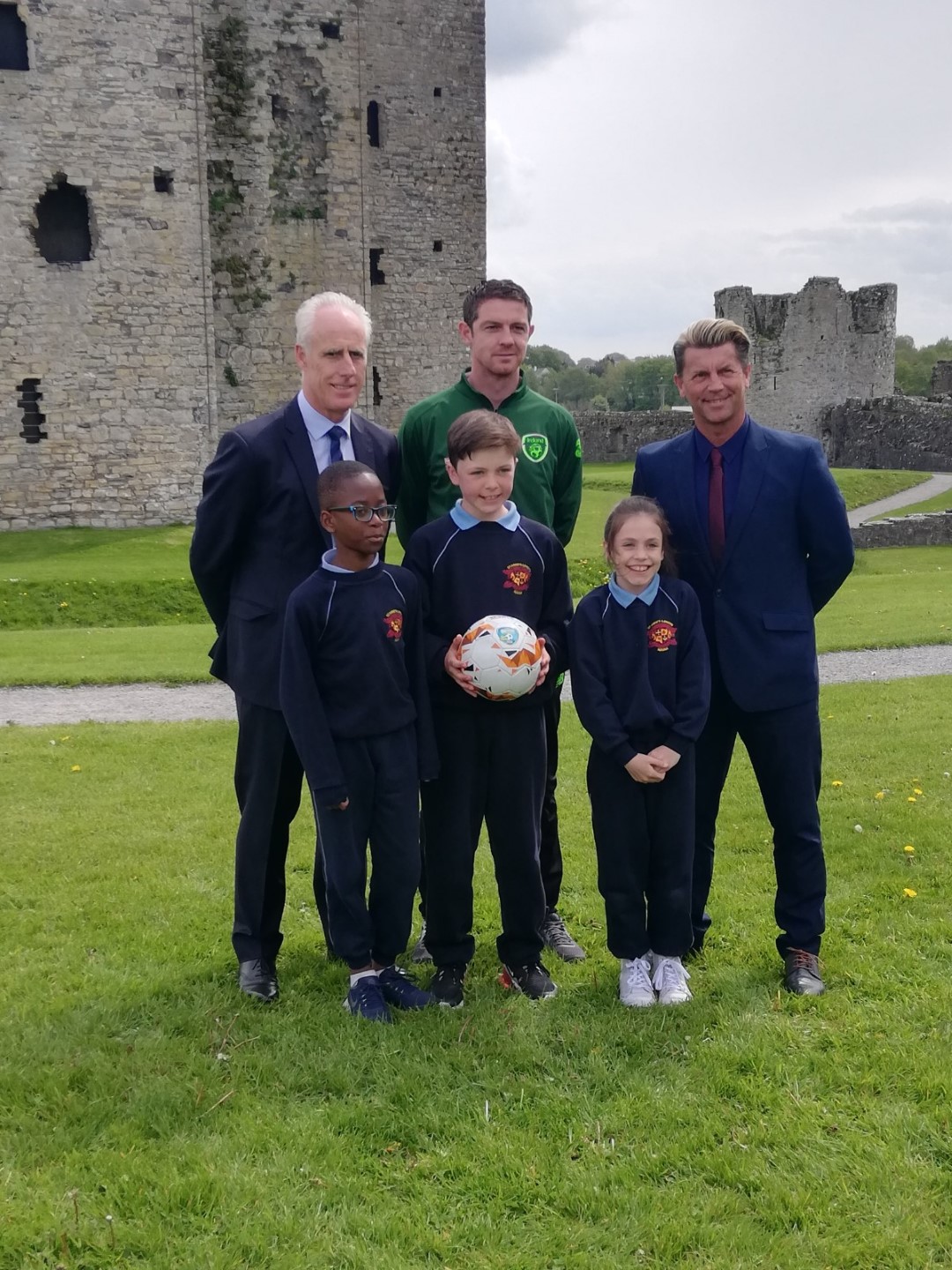 On Tuesday the 7th of May Ms. Dervan's fourth class were invited to Trim Castle Co. Meath for the "Launch FAI AGM". On Tuesday morning the buses were outside the school at 9:10am, we left at 9:15am and arrived at Trim at 10:00am. Before everyone from the FAI arrived we went to the Meath Heritage Centre to do a fun interactive workshop to learn about the history of Trim Castle.
After the interactive workshop Mick McCarthy (the manager of the male Irish soccer team), Colin Bell(the manager of the female Irish soccer team) and Cathal Dervan (Ms. Dervan's father) arrived at Trim, we were all very excited that he was there and we were also very shy.
When we walked through the gates of Trim Castle, we took a picture with Mick and then he signed our souvenirs from the day. We asked him questions and he gave us his full attention, we showed him our skills and played with him. He took a few more pictures with us and answered our last few questions.
Trim Castle very kindly gifted us a mini tour of the castle and we learned a few facts about the history of Trim. We even got to hold the real key to the Castle. To finish the day off we were given FAI goody bags including an FAI kit
bag, an FAI football, an FAI comic book and a bottle of water. When we got home and turned on the six o'clock RTÉ news to our surprise we were all featured! We loved seeing ourselves on the television!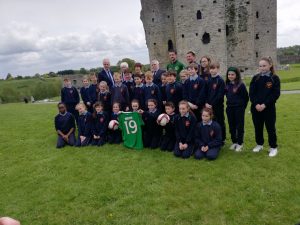 We all really enjoyed meeting the very kind and funny Mick McCarthy and some hope to follow in his footsteps.
By Bobby Gaffney (4th class)