Sport in St Anne's
GAA
In St Anne's we are very proud to take part in a number of sporting events throughout the school year. We believe there are many benefits to sports participation for our pupils. Alongside the physical and health benefits, playing on the school team is an ideal opportunity to develop a range of skills; including co-operation, teamwork, leadership, goal-setting and strategic thinking. It is also lots of fun!!!
Each year our GAA teams participate in the Cumann na mBunscol Gaelic Football League and the players from 4th & 5th class participate in a local Mini-League in preparation for the following year. Pupils from the 4th – 6th classes play on the St Anne's GAA team, but each year, coaches from our local GAA club O'Mahony's visit the school to teach GAA skills to the younger classes.
In June 2018 our girls GAA team competed in the Cumann na mBunscol final in Trim GFC. We did not succeed in bringing home the Cup but it was a great experience and we hope to keep this GAA momentum going from now on. We were definitely the best dressed team in Trim and were so well supported by our school community and families.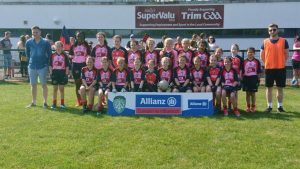 Olympic Handball
The boys and girls from 4th and 5th class also take part in the Meath Olympic Handball League during the second term. In February 2019 our boys U11 team finished 3rd in the Meath competition.
Rounders
St Anne's have a girls and boys Rounders team. We take part in the Cumann na mBunscol Rounders competition each year. Rounders is a great game and we enjoy taking part each year.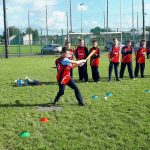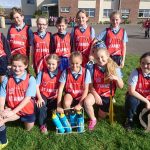 Basketball
The 6th class boys and girls take part in the Meath Basketball League each year in the last term. This League is organised by Ms Geoghegan and in April 2018 our boys team played against St Seachnall's, Dunshaughlin in the Finals Day in Aura Trim. Unfortunately we did not bring the cup home but we are already honing our skills for next year.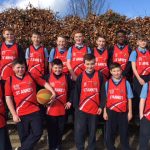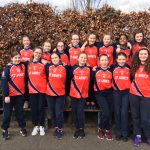 Soccer
Our 6th class pupils also take part in a soccer blitz each year which is very enjoyable.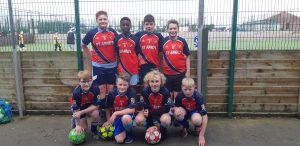 Rugby
Every year a local coach from Navan Rugby club teaches rugby skills to a variety of classes for a 6 week block. This provides the boys and girls with a great opportunity to experience the sport of rugby and develop their skills through the game of tag rugby. We also take part in a rugby blitz in Navan Rugby club every Autumn with other schools from the area.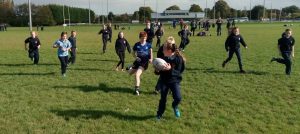 In December our rugby coach, Evan Dixon brought the Heineken Cup and Pro 14 Cup to visit us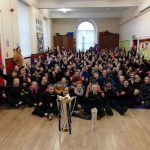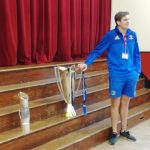 Every year we also hold a special Awards Ceremony to present certificates and medals to all pupils with full school attendance throughout the year. In December 2018 we awarded certificates to pupils with full attendance for the term and also to the children who missed one and two days since September.